Are those textbooks history? When it's time to turn the page we've got all you need to know tosell those old textbooks for top dollar.
This handy guide provides the three steps you need to get those high-school or college textbooks sold online. Ready? Let's get started.
Looking to find out how much your textbooks are worth? Take a look at our "What's It Worth" tool to find out!
Step 1: Preparation
START WITH SOME HOMEWORK
Search eBay for textbook titles that match yours and have recently sold to get a sense of current prices and popularity. This can help you set reasonable expectations of how much money you could get for your books. Find out how other eBay sellers describe and price their items to get ideas and insights into how to sell textbooks online.
It's also a good idea to see what similar textbooks have sold for in the past. Search for similar items, and then look in the left hand column of the search results page. Under "Show only", you can choose to filter by "Completed" and/or "Sold" listings. "Completed listings" includes times where the auction ended without the item being sold. Searching "Sold" listings will give you a good snapshot of an item's selling price.
Many factors contribute to the value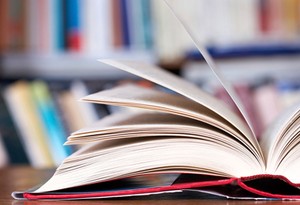 of a textbook, so consider the following when setting your price:
More recent editions typically fetch higher prices than older versions

Textbooks in clean or new condition with few to no mark-ups will typically sell for more money than heavily marked-up copies of the same edition

Textbooks sell the best at times of the year when classes are beginning, such as several weeks in advance of the fall or spring semester
Great photos sell items on eBay. Your photos should be clear, well lit, and compelling. Use a digital camera or smartphone to take clear shots of your textbook's front and back covers, spine, and first few pages.
Show at least one photo for any major condition issues, like torn or heavily marked-up pages.
Examples of good photos: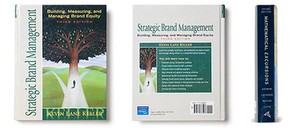 Example of a marked-up photo: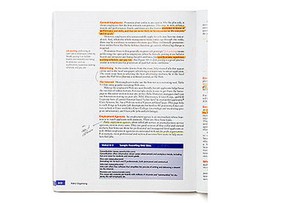 Step 2: Listing your textbook
Listing your textbook is fast and easy from your desktop or mobile device.
IF YOUR TEXTBOOK HAS AN ISBN
Click the Start selling button, or open the Sell option on the eBay mobile app. Select the appropriate category, and enter the International Standard Book Number (or ISBN) when prompted. If the number is in the eBay book catalog, all the details including title, item specifics, and a short description will auto-fill. Sometimes the catalog will also provide an image of the cover. It's still a good idea to upload your own photos, since buyers will want to see the specific condition of your item. Also make sure to enter information requested under "Condition".
IF YOUR TEXTBOOK'S ISBN IS NOT RECOGNIZED
Manually type in the book's title, author, and publisher (if space permits) in the "Title" box. Fill out the supplied "Item Specifics" with the appropriate information, such as hard or soft cover, ISBN, publisher, and edition number. Upload your photos following the easy instructions on the listing form.
DETERMINE A SELLING FORMAT
You can choose between auction-style or fixed-price listings with an optional "Buy It Now" price. Your previous research will provide some guidance about pricing and listing type-what offers the best chance of your item finding a buyer.
Rule of thumb: Fixed price listings give you more control over the sale price, but items can take longer to sell than with an auction-style listing. Auction-style listings can give you a faster sale, but do not provide as much control over the final price.
ENTER A FIXED PRICE OR STARTING BID
If you chose a fixed price listing, make sure your price is reasonable and based on your research. As a rule, you should discount any used textbook by 25% or more if the textbook is in less than very good condition. Keep in mind, though, that some textbooks can actually be worth more than the original price if they are hard to find and highly sought after.
eBay will automatically give you pricing hints, as you add details during the listing process. These are based on what similar items have sold for in the past, as well as on the selling format you choose.
If you chose an auction-style listing, make sure your opening bid is an acceptable amount for the book. This will ensure you get the minimum amount you want, in case the item sells to the first bidder.
Step 3: Post-sale tasks
SHIPPING/PACKING
Most textbooks are pretty sturdy. Still, it helps to protect the outer surface of a textbook by wrapping it in one or two layers of tiny bubble wrap before packaging. It's also a good idea to put the textbook in a plastic bag, in case the box gets left on your buyer's porch on a rainy day. Use a box that is just a little bigger than the item you sold. It's also good eBay etiquette to ship your item as soon as you receive payment. If you need more information on shipping you can read our guide on how to pack an item for shipment.
LEAVE YOUR BUYER POSITIVE FEEDBACK
Buyers love to receive positive recognition from sellers. It's an important part of good customer service. Be sure to leave them a positive comment the minute you receive cleared payment.
Want more information on selling? Visit the Seller Center, or see our product selling guides. And for more advanced selling help, check out the Business Seller Blog Library.